Ngwathe appoints new municipal manager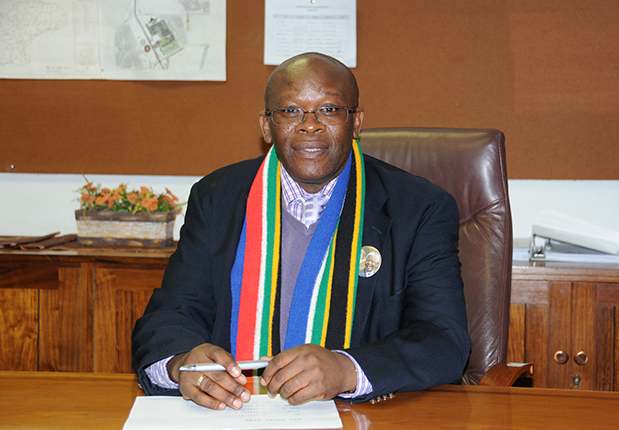 Ngwathe Local Municipality has appointed Lucky Kamolane as its new municipal manager, a position he has occupied in an acting capacity since May.
Confirming the appointment, executive mayoress Masechababa Mochela said Kamolane has a wealth of experience in municipal and local government administration, qualities she said the municipality requires in its chief executive officer.
"The new MM (municipal manager) brings with him a wealth of experience in the municipality," Mochela said.
"I am confident that with Mr Kamolane at the helm, we can take this municipality to greater heights."
Kamolane has previously served as director of community services responsible for public safety, including traffic services, fire and disaster management.
He also oversaw the municipality's sports and recreation, parks, cemeteries, human settlement and local economic development services.
Kamolane said the only way any council anywhere in the world could effectively run a city was when it puts the interests of residents first.
"Whether in the public or private sector, with unhappy customers or stakeholders, any organisation is in peril," he said.
An educator and local government administrator with decades of experience, Kamolane said it was critical that the municipal administration and all its units step up efforts to improve delivery of services to Ngwathe's more than 120 000 residents.
He said while the ANC has done well to improve service delivery since taking over government in 1994, the many protests for better services seen in any parts of the country were a sign the ruling party has no option but to redouble efforts to provide water, electricity and other basic services to people.
"In as much as we have made significant progress since 1994, we have simply not done enough," Kamolane said.
"And the people, who are the ultimate judges, have announced their verdict repeatedly through constant service delivery protests."
But Kamolane said instead of only protesting for services residents also have a role to play in improving services and conditions of living in their cities and towns by for example helping maintain infrastructure and protecting it from vandalism.
"The residents of a municipality have certain rights but they also have responsibilities," he said.
"And while residents must claim their rights, they must also fulfil their responsibilities."