Mothers day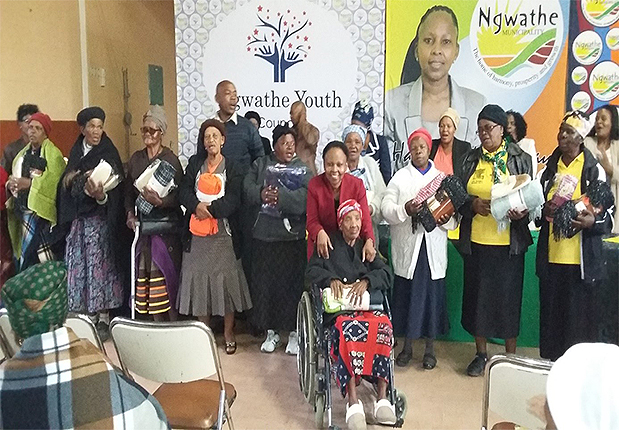 The office of the Honourable Mayor, Cllr Joey Mochela in celebrating 16 years of Local Government Achievements celebrated Women's day on Thursday 05 May 2016, at Kwakwatsi Hall, Koppies and Friday 06 May 2016 at Mosepeli Hall Tumahole in Parys, respectively.
The main event was held at Sandersville Hall, Heilbron on Sunday 08 May 2016. The purpose of the event was to, among other things; bring various women stakeholders under one roof to commemorate 22 years of Freedom and Democracy while communicating service delivery championed women in Ngwathe Local Municipality.
In recognition of the strategic partnership with businesses such as De Beers mine to assists with gifts to our grandmothers. On this main event 300 Heilbron grannies were catered with blankets and morning slippers, Koppies & Edenville (200), Vredefort (200) and Parys (300).